Born in the Desert,…
Ashraf Ali is the owner of Mystic Jaisalmer Hotel and has long dreamt of being able to share his community and people a vision of love and purpose, from the heart to the heart. Ashraf was born near Pali in Rajasthan, and grew up in Jaisalmer and is fortunate to have had a good education.
Ashraf attended college and received a teaching qualification as well. But his path led him in a different direction, working with the people in the tourist industry. This path exposed Ashraf to meet many people and experience new cultures, giving him a unique exposure to the fast growing outside world.
Recently he is organising Osho meditation camps,Sufi caravan, Yoga,Reiki retreats and art workshops in middle of Thar desert as well as offering volunteers in his Farm at Mystic Smiles Society.
I am the travel guide of your inner journey."
His own journey has led him to mediation and mediation techniques. His abundant connection to the desert and the energy of this land has given him a deep desire to share this unique experience with others.

Ashraf Ali,...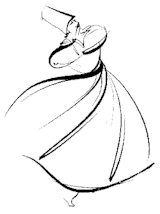 Ashraf Ali was introduced to the world of meditation two decade ago. He visited many ashrams, meditated in different temples and monasteries, and practiced with Zen masters and Sufis of the desert. In 2007 he was initiated into Neo Sanyas at the Osho commune in Pune and at Osho Nisarga, Dharmshala. He also became certified in Ayurvedic Yoga Massage. later on he visited Turkey and Europe to visit SuFi masters and invited them to organise a Sufi Camp and retreats in the Thar desert. Since then, Ashraf has been sharing his humor, love, and passion by leading meditation and massage therapy in India and Europe. Guided by Osho, Ashraf continues to unravel the inner world of beauty, mystery, and sensuality through moments of celebration whenever connecting with people of many different cultures worldwide.